Arheologija

Umjetnost

Biološke nauke

Bizniss & Menadžment

Hemija

Kompjuteri & Kompjuterske nauke

Zemaljske nauke

Ekonomija i finasije

Obrazovanje

Elektronika

Inženjerske nauke

Geografija

Istorija

Jezik

Pravo

Literatura

Marketing

Matematika&Statistika

Upravljanje i Menadžment u Medicini

Medicina & Zdravlje

Muzika

Sestrinstvo

Filosofija

Fizika

Politika

Psihologija & Neuropsihologija

Nekretnine

Društvo, Kultura. & Okruženje

Sociologija

Programiranje

Sport

Novi naslovi

Environment: Science, Issues, Solutions

Autor

Manuel Molles, Brendan Borrell

ISBN

Izdavač

Oblast
Society. Culture. & Environment

Datum izdavanja:

2016.

Written by bestselling author Manuel Molles and acclaimed science journalist Brendan Borrell, this new textbook gives non-major students the scientific foundation they need to understand environmental issues and think critically about possible solutions. Molles and Borrell make clear the connections between research and real-world problems with a "science/issues/solutions" framework for each chapter. This unique approach reinforces a positive, solutions-based framework for the science, empowering students to feel that they can have an impact on preserving biodiversity, protecting natural resources, addressing pollution hazards, confronting climate change, and more.

Environment: Science, Issues, Solutions is accompanied by its own dedicated version of LaunchPad, an online course space bringing together all of the book's teaching and learning media, including graphing exercises, assignable video activities, and more. Together, the text and LaunchPad provide a seamless learning experience for students, and a reliable assessment mechanism for instructors and programs.

Science/Issues/Solutions Chapter Structure

- Each chapter begins by explaining the basic science relevant to the chapter's topic, as a foundation for the coverage to follow.

- Students draw upon the science coverage to get a better understanding of a specific current environmental issues.

- Each chapter concludes by asking students to evaluate the success or failure of solutions (either implemented or proposed) for environmental problems in different parts of the world.

Solutions-Oriented

Where many books in the market leave students feeling hopeless and powerless about environmental issues, this text emphasizes solutions—what has been done (and how well did it work?) and what more can be done (and how can science help us implement it?). Following the "Solutions" section in each chapter, students encounter a list of suggestions and activities to encourage them to engage with environmental science issues in their everyday lives.

The "Central Question" In each chapter, a case study introduces the student to the topic and establishes the overall learning goal for the chapter. This learning goal, the Central Question, is visible on every spread of the chapter to help students keep it in mind as they read. At the end of the chapter, students create an "active summary," as a recap of the Science/Issues/Solutions presented in the chapter, and which should prepare them to answer the Central Question.




Novi naslovi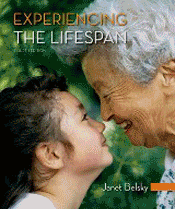 Izdavači